Our Team
We're thankful to our dedicated and passionate team that make the Best Defense Program a reality.
Donnie Edwards - Founder and Executive Director
Donnie is a retired NFL football player who has spent the last 22 years giving back to our military. He has done numerous USO tours, visited many military bases and accompanied hundreds of WWII veterans and Vietnam veterans back to their battlefields.
Donnie was the Los Angeles Chargers Salute to Service Award recipient in 2017.
His dedication and support for our military is unwavering.
Our Team
Donnie Edwards - Executive Director
Kathryn Edwards - Director
Joe Conway - Veteran Affairs
Alex Buggy - SEAL Transition Director
Aaron Turkel - Marketing Director
Ralph Peeters - Holland Program Director
Austin Bishop - Head Videographer
Patrick McCue - Head Photographer
Madisson Solid - Program Coordinator
Anna Becker - Program Coordinator
Liberty Phillips - Program Coordinator
Michael Malone- Program Coordinator
Gwenael Jacob - Normandy Coordinator
Mayo Osman-Strauss - SEAL Transition
Bilal (Bibi) Mustaphaoui - Driver
Gregg Colvin - Board Member
Stewart Frederick - Board Member
Jeffery Strauss - Board Member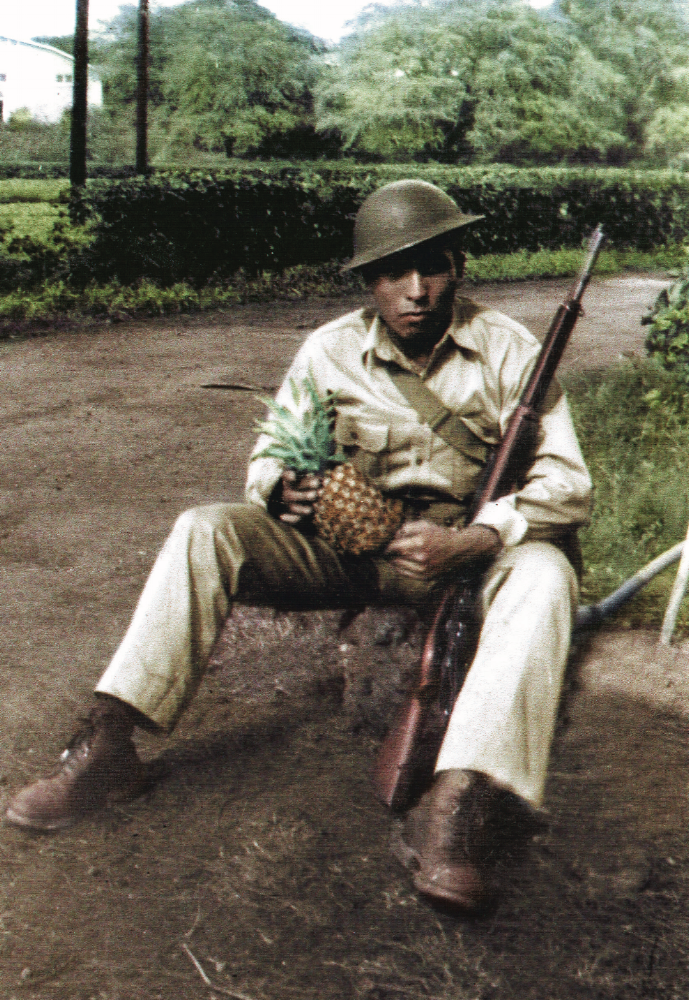 Maximino Razo Pearl Harbor - 1941
(Donnie's Apache Nation Grandfather)
Contact Us
249 Hwy 101 Ste. 312
Solana Beach, CA 92075
858-367-0079